We are a family owned business that has been in the family for 36 years at the same location.
We have two special businesses that we offer:
Since 2016 we raise puppy dogs specializing in the Burnese Mountain dog puppies.                                                                                       
We also have green houses where we grow flowers and vegetable plants. Come and see us in the spring for plants for your garden! Many kinds of flower plants as well. In late fall we are still selling Mums.
Check our availability and come on out and visit us. We look forward to meeting you.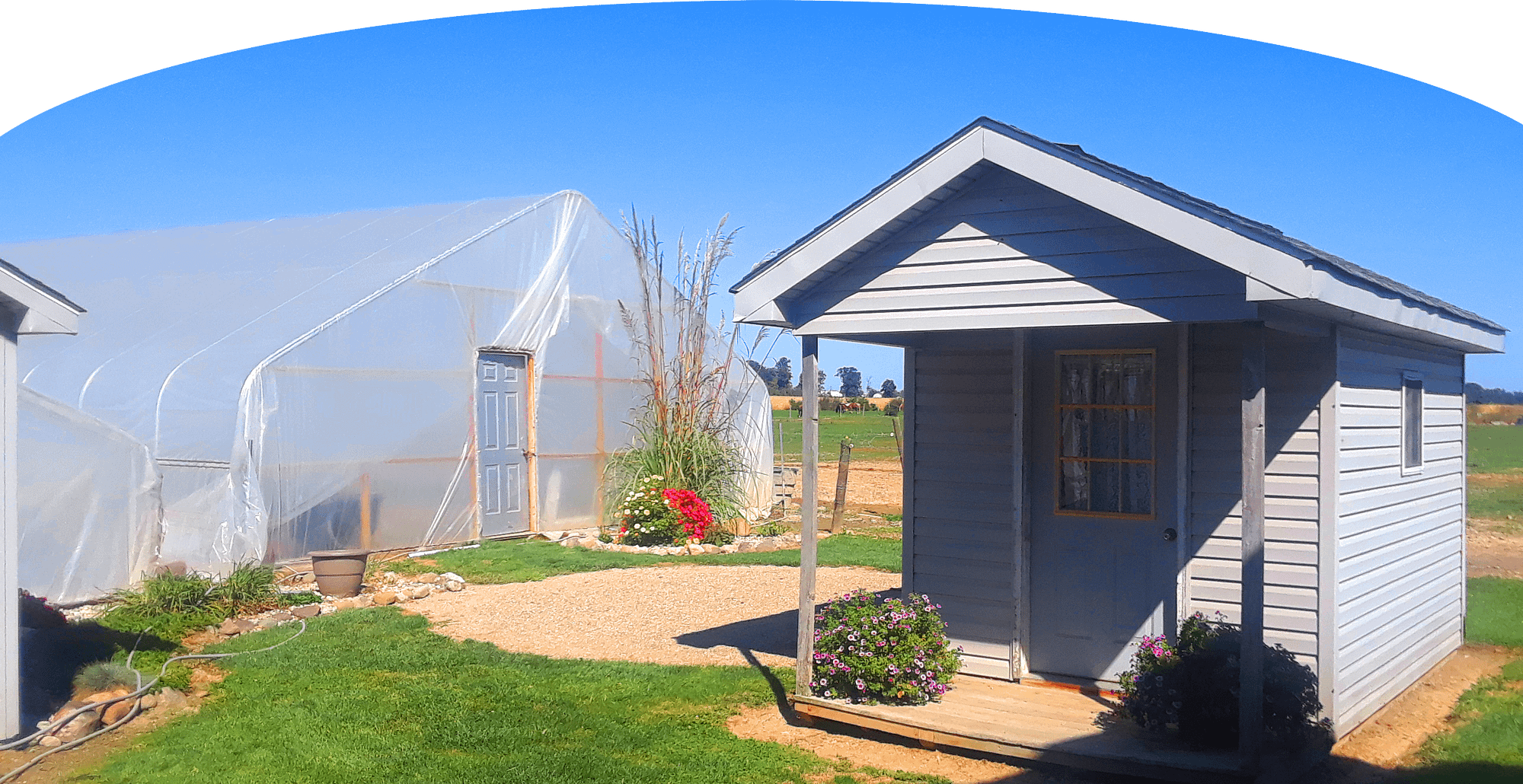 The primary dog breed we offer are the Burnese Mountain dog puppies.
Bernese Mountain dogs are very good looking dogs as pups and also as full grown dogs. They are out of the breeds of Sennenhund dogs of the Swiss Alps. They grow up to be a big dog. Do a quick search online for Bernese Mountain dogs to see how beautiful these dogs are.
Bernese Mountain dogs are said to be very smart dogs. Again, they grow to be large dogs – males may be approximately 25 to 28 inches and females 22 to 26 inches (from ground to shoulder). Apparently the Males of these dogs tend to weigh approximately 90 to 125 lbs and females 75 to 100 lbs.
They are normally three colors (black, white and brown). They have been traditionally used for "draft and droving" work – very strong dogs. Draft has to do with a dog pulling a cart or wagon, etc. Some dogs can pull up to 3 to 4 times their own body weight. A Drover Dog (differs from driving dogs) has to do with dogs that were bred to drive large flocks of sheep over long distances to market. Trailing behind the sheep these dogs would bark and move back and forth naturally keeping the sheep moving in the right direction.
Bernese Mountain dogs are referred to by some as "Berners". They are normally very gentle dogs and good with children and farm animals. As with all large pets caution and supervision should be taken with them being around very small children or babies.
These Dogs love to be part of the family indoors and outdoors and don't do as well being isolated.
Though we mainly sell the Mountain Bernese (also called Bernese Mountain) dog puppies we often also offer a few mixed breeds as well.
If your looking for a new puppy please give me a call today! Clara
Call first for availability is advised. 260-409-1062
Green House Plants & Flowers
We have large green houses where we grow flowers and vegetable plants and we offer these to the public for sale.  These plants may be available from early spring on through the summer.  We have just about any vegetable garden plant that you might be looking for: tomatoes, peppers, cabbage, carrots, onions,… you name it, but just to be sure, give us a call before you come out and check on what's still available.   There are many types of flowers and summer plants, summer flowers, Mother's day and other occasion flowers, Roses, come and see. Also in the fall there are fall flowers, late garden plants, pumpkins, gourds and more. We especially have Mums flowers in the fall.
Call first for availability is advised. 260-409-1062
Some Tips on Mums.
Be sure to spray a little soapy water on your Mums (buds and stems) to kill aphids. they are the main hazard in bugs to your Mums.
Mums need lots of sun. Plant them in a sunny place or place them in sunlight indoors. Try to keep your Mums in the direct sunlight for 4 to 6 hours (6 hours for large blooms) throughout the day for good results.
Mums need plenty of soil to grow well and so re-potting them when you take them home is a good idea in case the roots have taken the place of the soil in the pot you purchased.
Mums can be replanted for the coming growing season by planting them after the fall first freeze and trimming the stems short. They'll be ready to pop up again in the spring time for you.
Trim your Mum blooms back short (2″-8″ form the ground) at the end of the first spring bloom and they'll bloom again in the fall!
Come out and see our selection of flowers and plants and especially our Mums in the fall time!  We look forward to seeing you.
Calling first for availability is advised. Thanks. 260-409-1062
Get In Touch & Visit The Farm
Our greenhouse business is open through the week, spring through fall and we may have puppies all year 'round so please give us a call to get the current availability.
(260) 409-1062
Call us Monday thru Friday
Hours: 9am – 6pm
Closed Sunday